The Big List of Awesome Vegan Burger Recipes
I know, I know I am a super tardy blogger. My apologies on this late post but in my defence…I am in the States! California, Portland, Vancouver (not the States, I know), Vegas and we are now in San Diego for 4th of July and a beach break. But, I come bearing burgers. Many burgers. The brilliant vegan blogging community has lent me their best burger recipes to share with you in this Big List of Awesome Vegan Burger Recipes.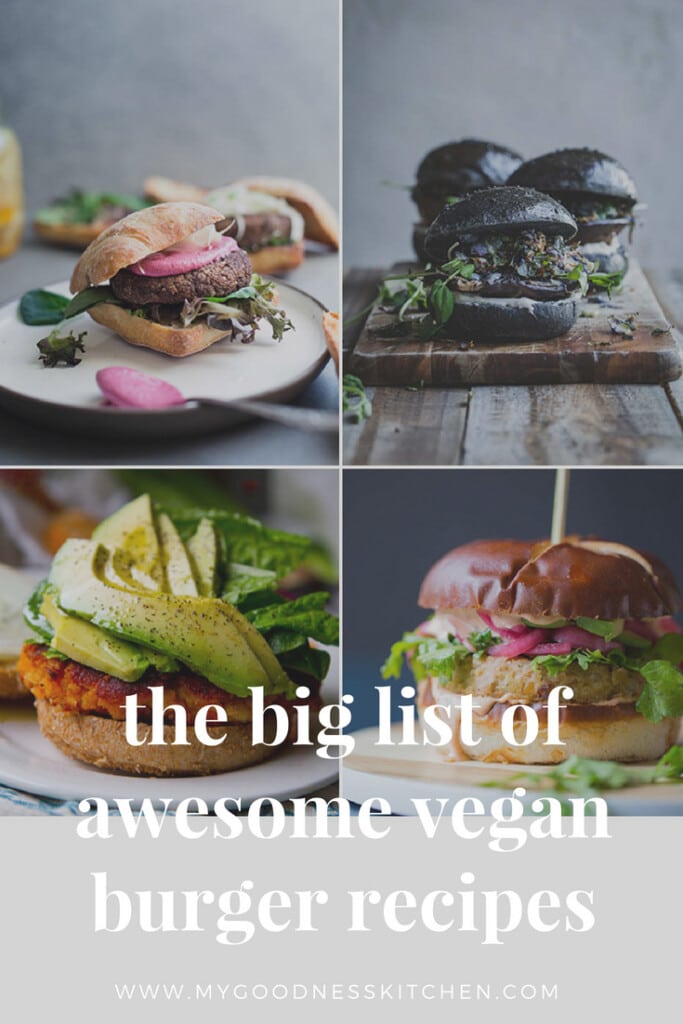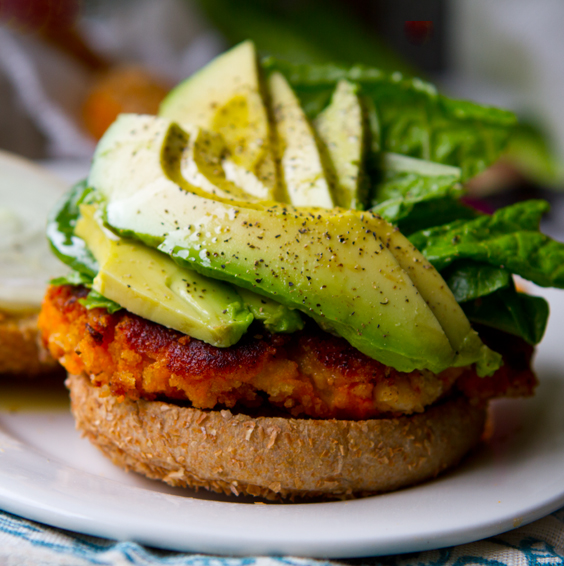 With delicious sweet potato and protein-rich white beans and tahini, these Easy Sweet Potato Veggie Burgers with Avocado from Kathy at Healthy Happy Life are delicious and nutritious.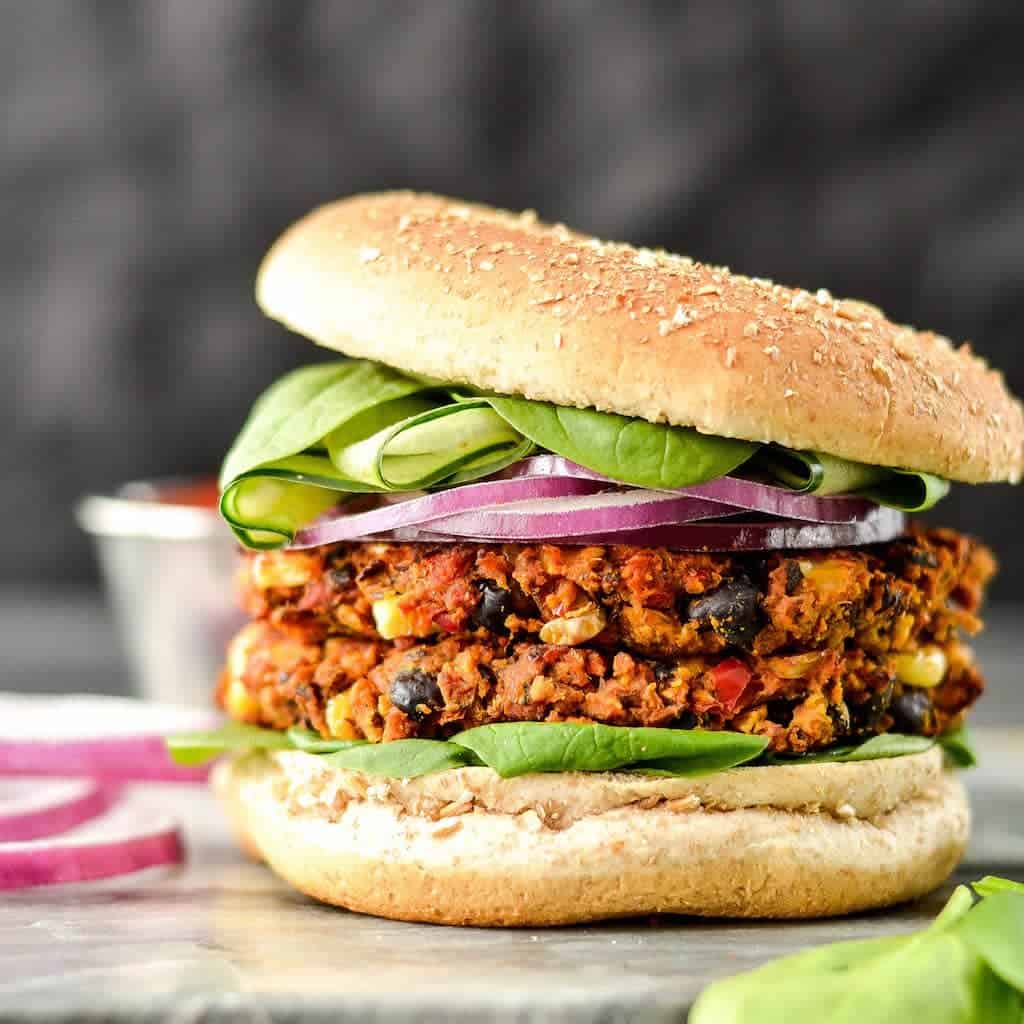 I am loving these Baked Blackbean and Sweet Potato Veggie Burgers from Laura at Joy Food Sunshine. Besides looking awesome they are a great way to use up random vegetables in the fridge.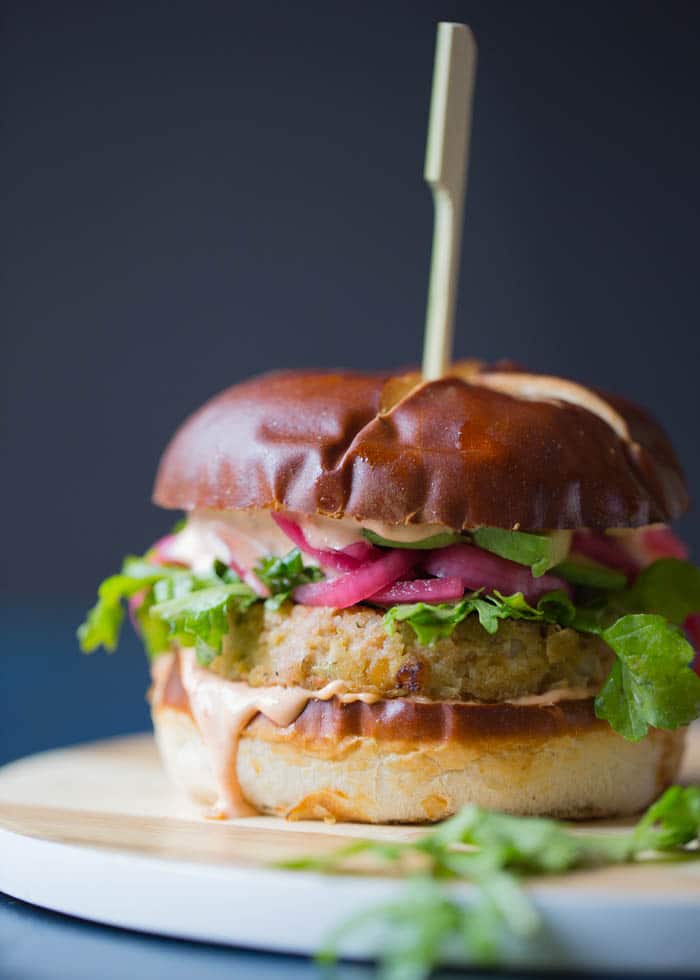 Well, hello protein goodness. This recipe for Easy Hummus Chickpea Veggie Burgers from Kare at Kitchen Treaty is loaded with protein goodness and packed with flavour.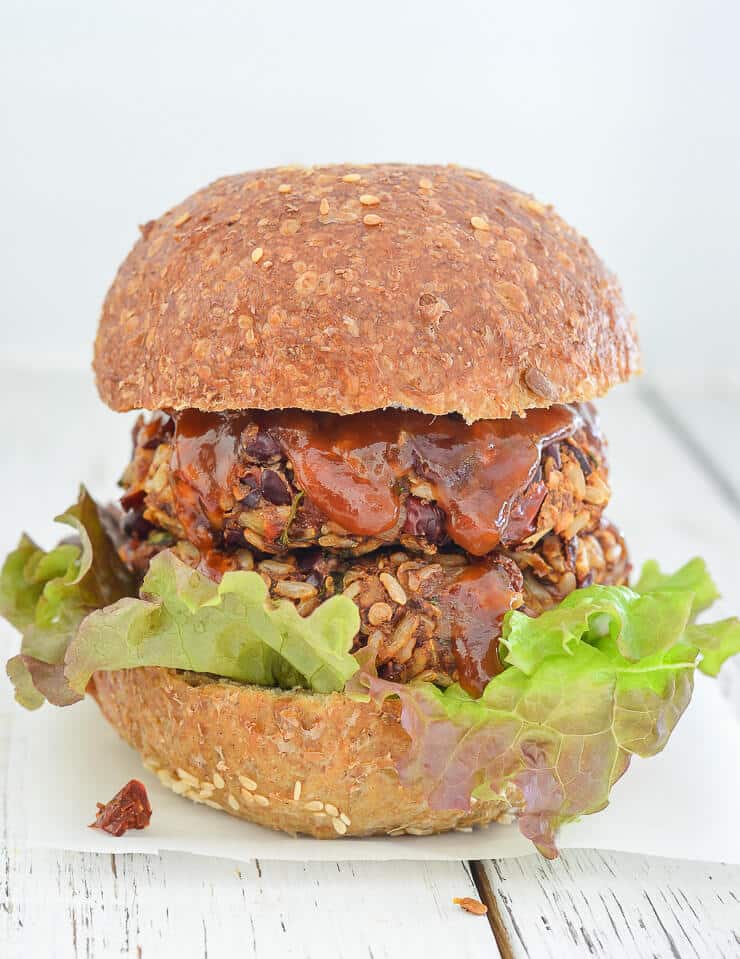 Mel at A Virtual Vegan gives us these fantastic looking Mexican Burgers with Adobo Sauce. With toasty brown rice and a perfectly spicy and sweet sauce, these burgers are big, bold and delicious.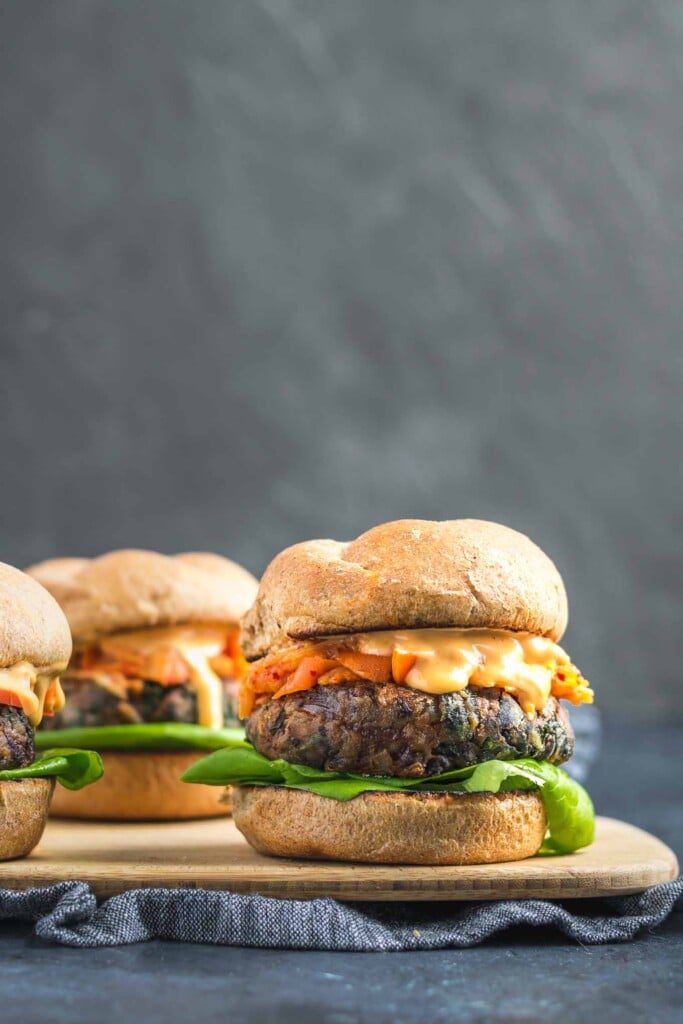 As far as awesome vegan burger recipes go, this Vegan Gochujang Bean Burger from Eva at The Curious Chickpea is well… pretty darn awesome.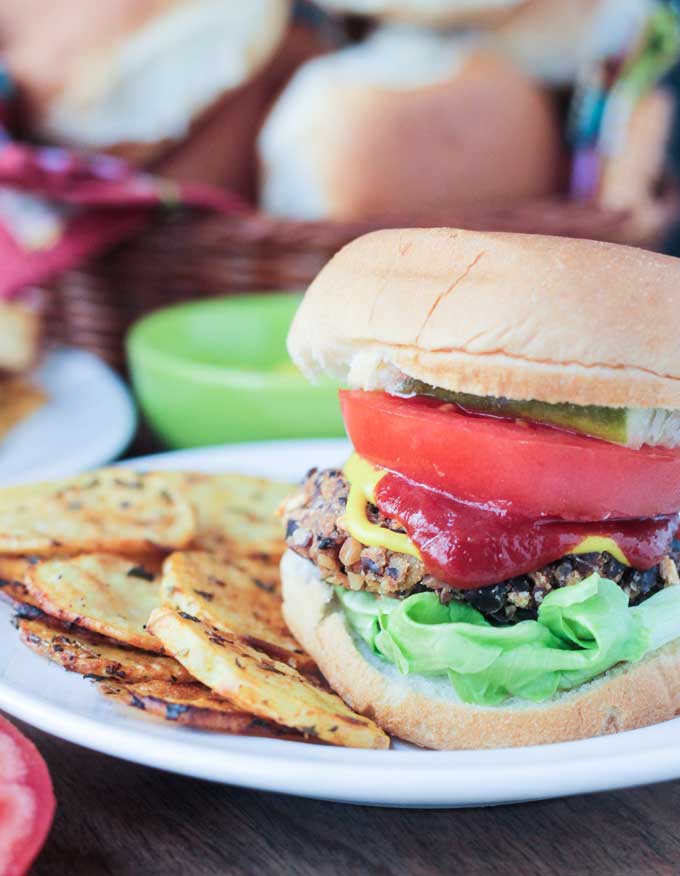 These Black Bean Salsa Burgers from Jenn at Veggie Inspired is ready in 15-minutes. Turn fast food on its head and make it at home!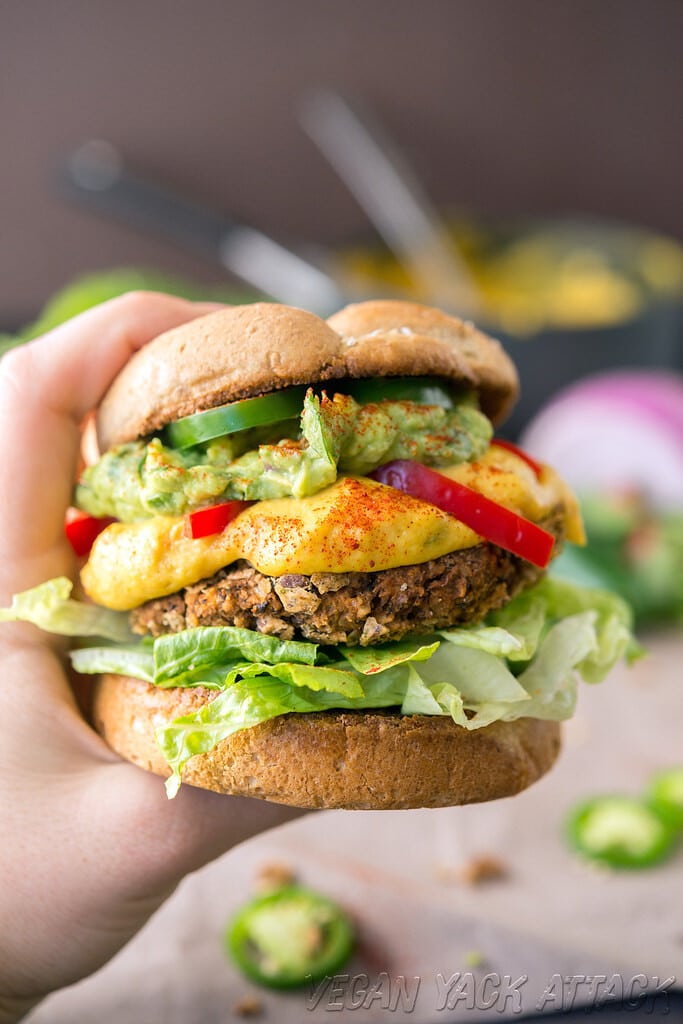 You had me at Nacho, Jackie Sobon, you had me at Nacho. This Vegan Supreme Nacho Burger can be found at Vegan Yack Attack.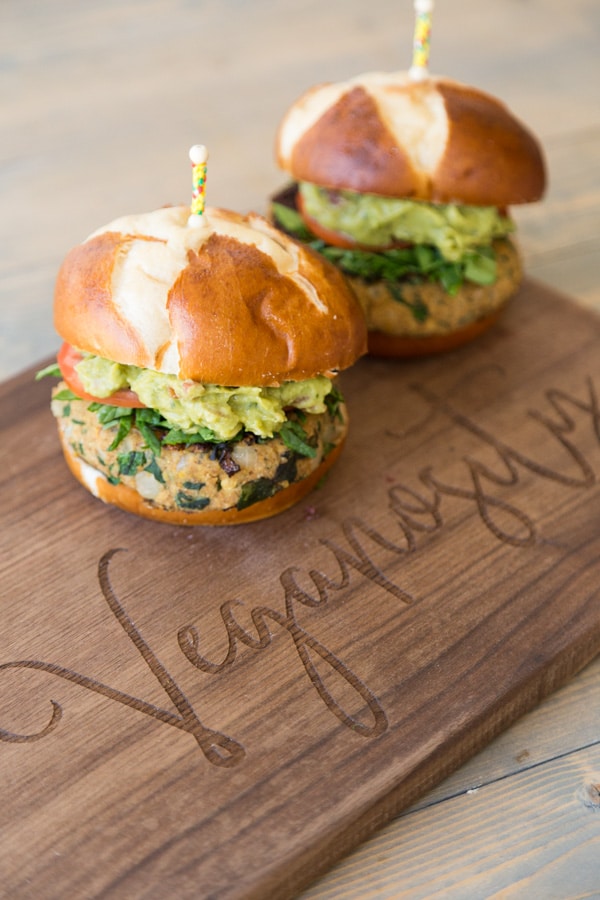 So, what makes awesome vegan burger recipes, awesome? Ask Alex and Linda at Veganosity because their Savory Protein Packed Spinach Burgers look pretty freaking awesome.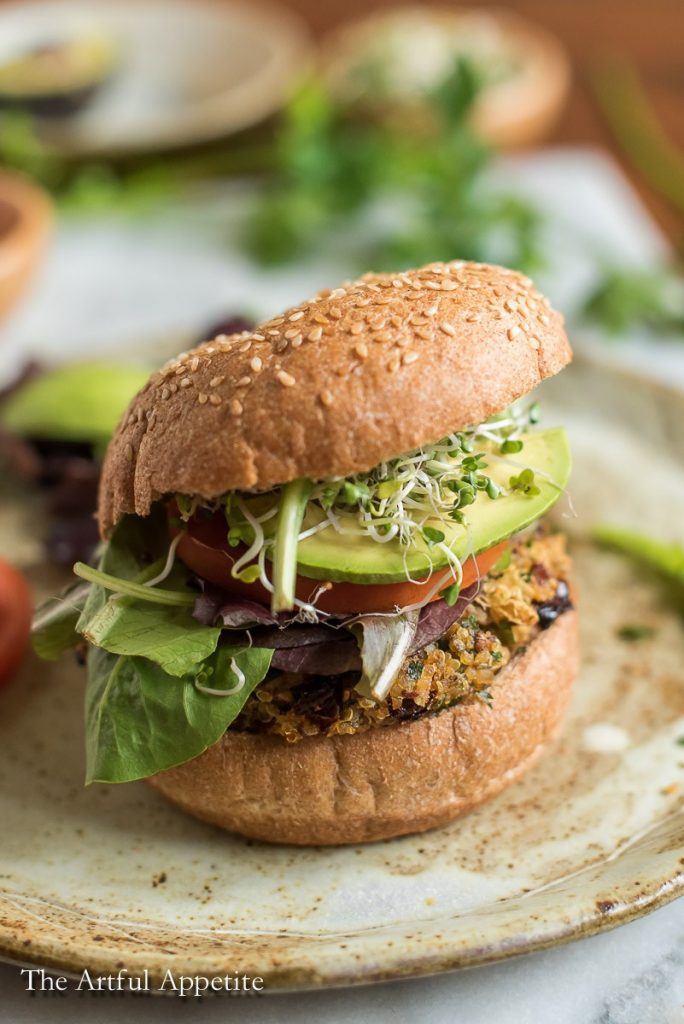 Meanwhile, sundried tomatoes, cannellini beans and quinoa combine in this healthful and delicious burger from Kate at The Artful Appetite.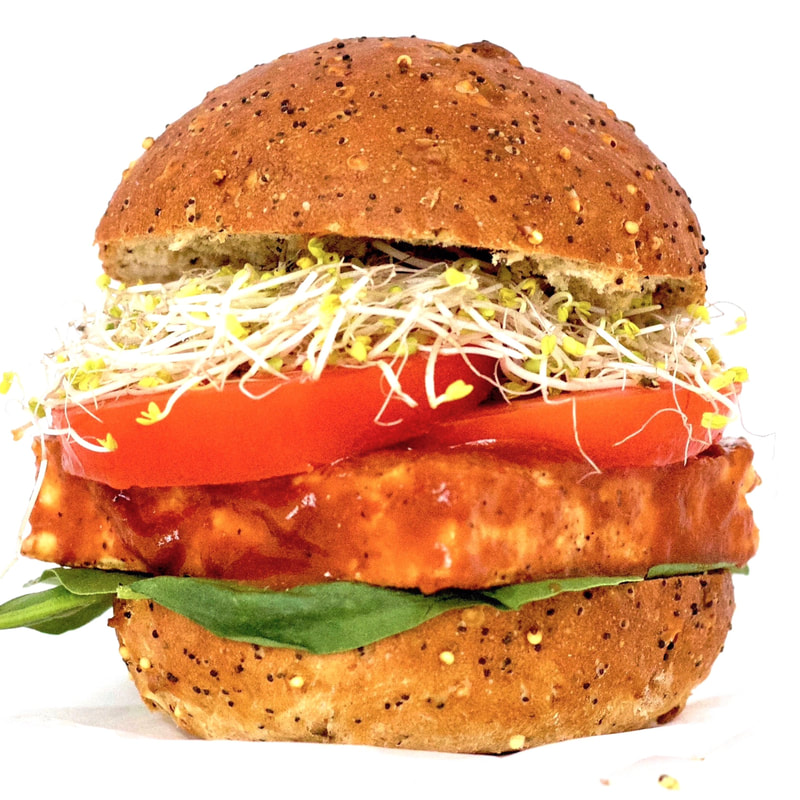 If you love a good homemade BBQ sauce with your deliciously pan-fried seasoned tofu, you are going to love this BBQ Tofu Burger from Annie at VegAnnie.

From her cookbook Vegan Burgers and Burritos, Sophia from Veggies Don't Bite gives us this completely awesome Down Home BBQ Burger and Homemade BBQ Sauce recipe.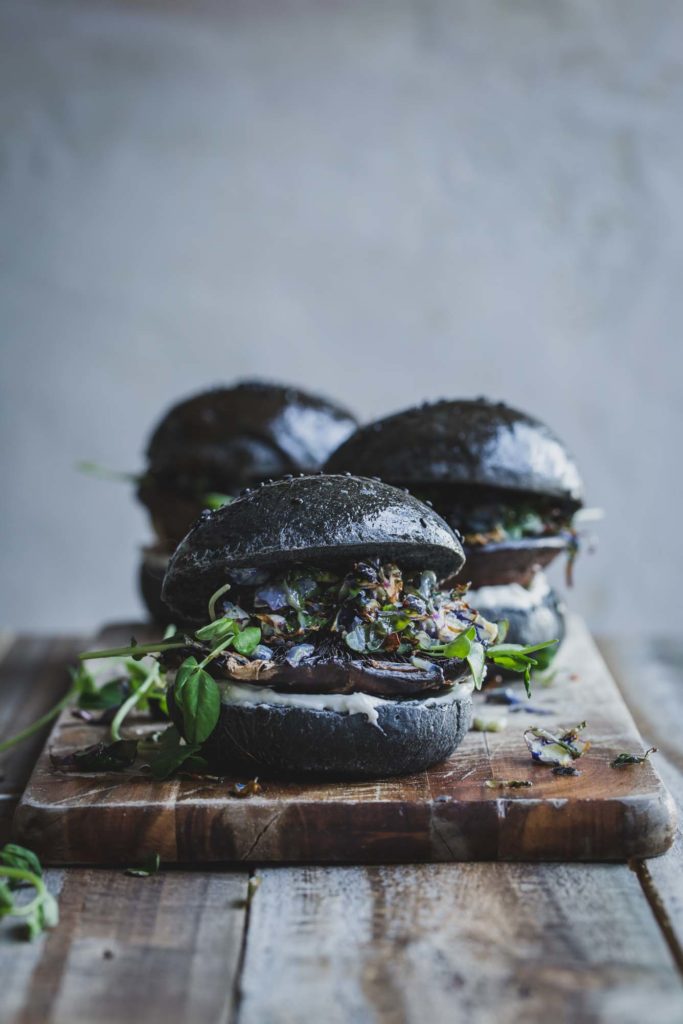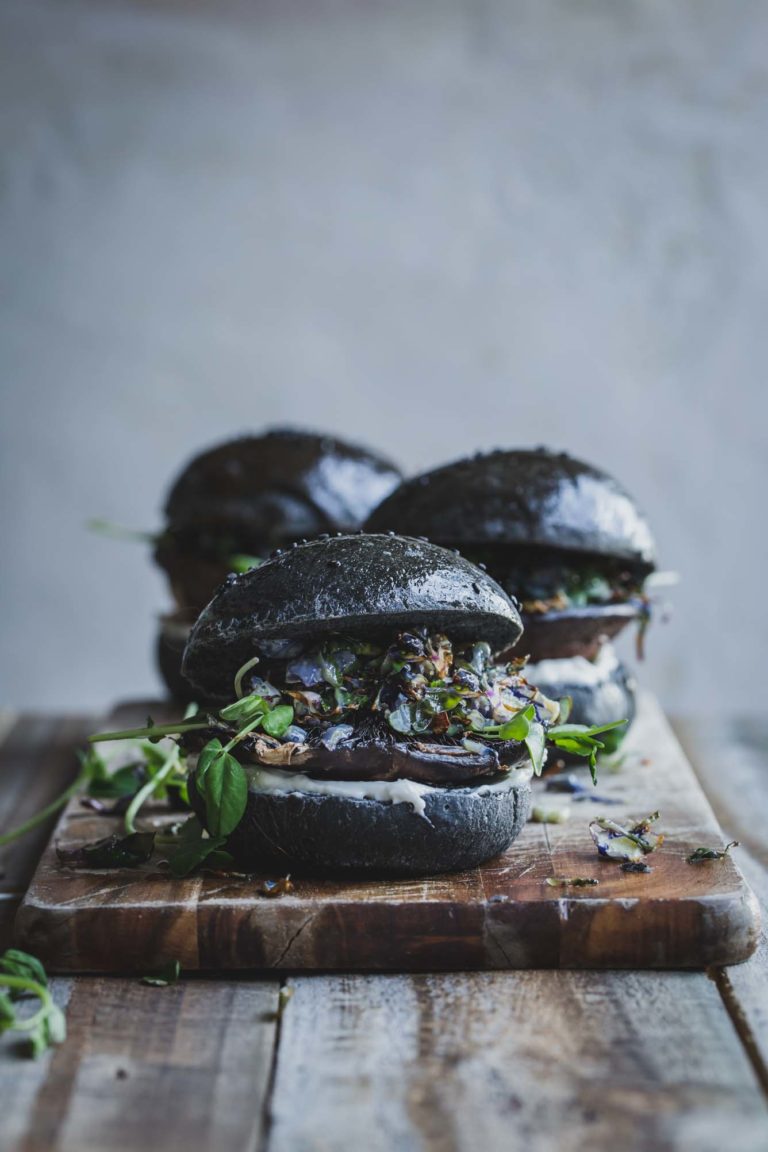 Week 2 of Vegan Burger Month here at My Goodness Kitchen was this juicy, slightly sweet, slightly spicy Portobello Mushroom Burger with Wasabi Sprouts. Good times.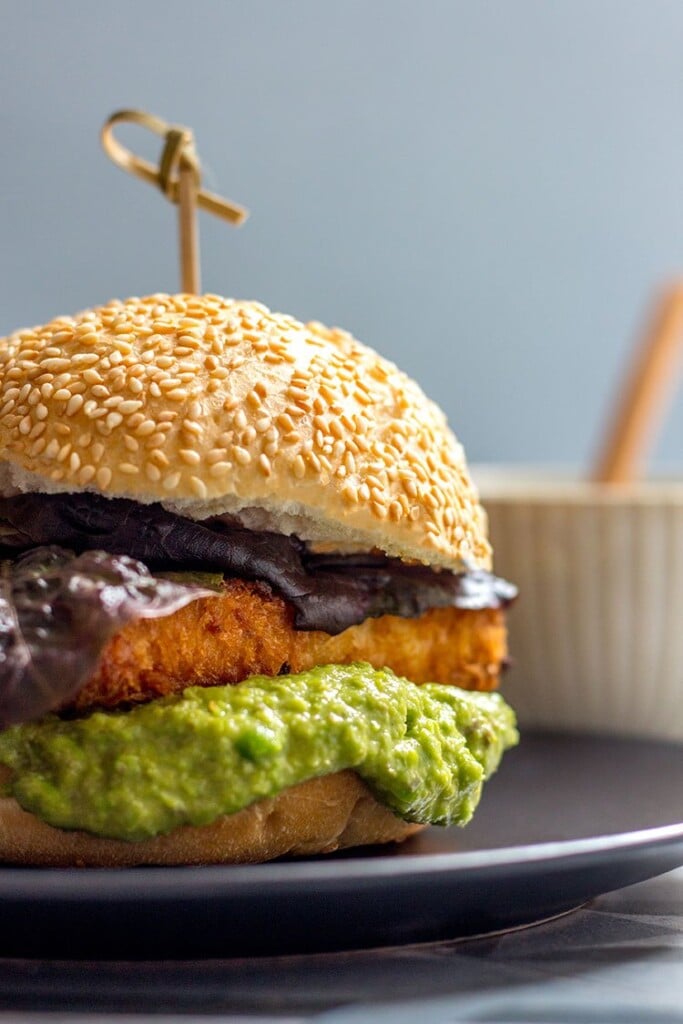 Amber from Quite Good Food was cool enough to give us the lowdown on how to achieve perfectly crispy tofu. I do love a good tofu but it's the pea and caper mayo that has me all aflutter. Get the recipe here.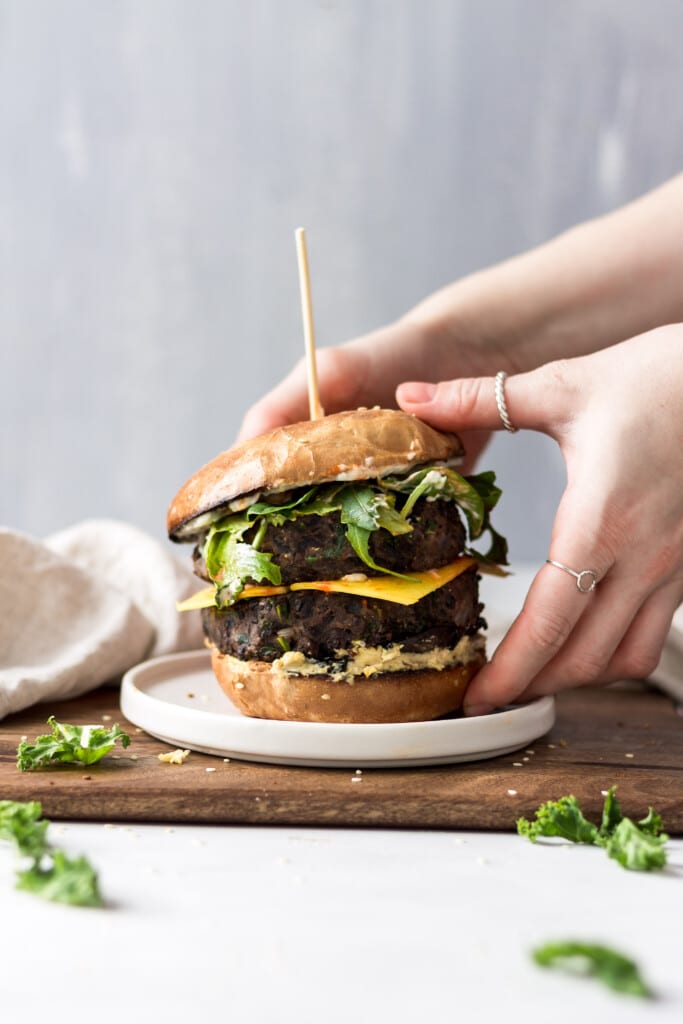 With ingredients easily found in your pantry, this Black Bean Kale and Sriracha Burger from Tamsin at Cupful of Kale is spicy, healthy and pretty dang convenient.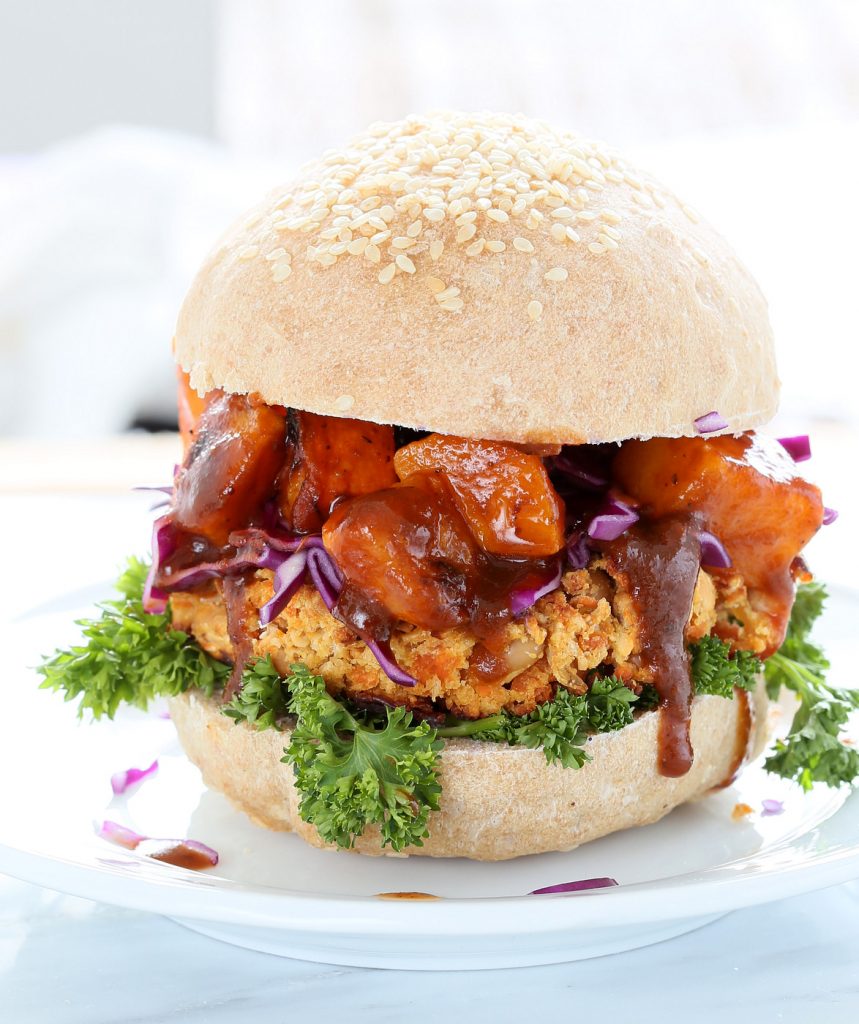 I am a little obsessed with these thai flavoured Peanut Carrot and White Bean Burgers  topped with sweet and sour butternut squash from Vegan Richa.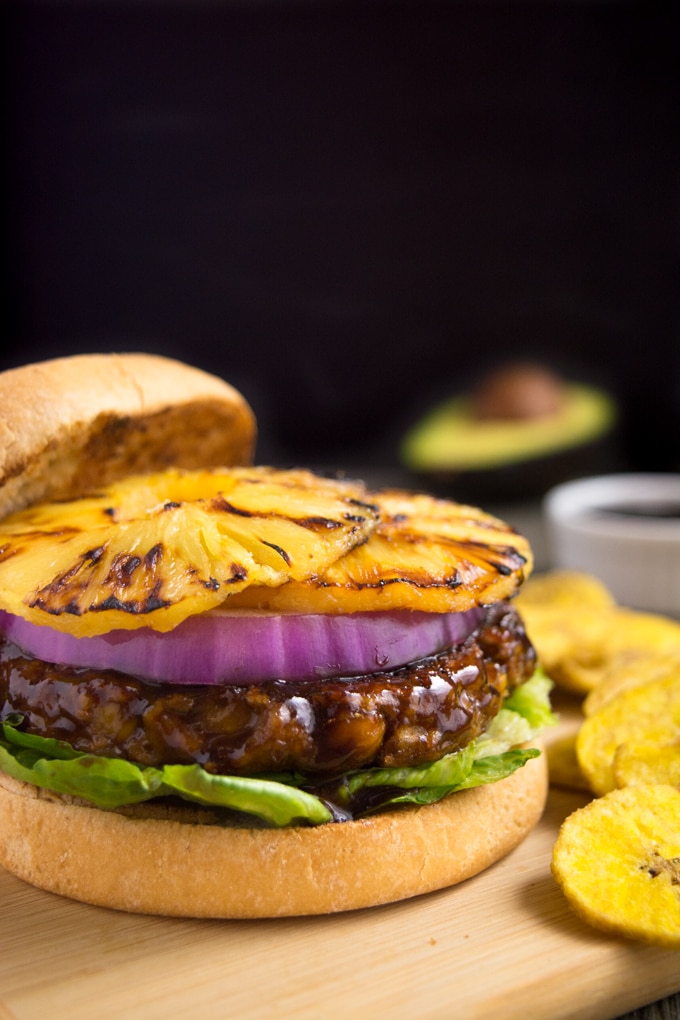 Don't forget to shout "huli!" when you turn these Grilled Huli-huli Vegan Burgers from Marlena at Where You Get Your Protein.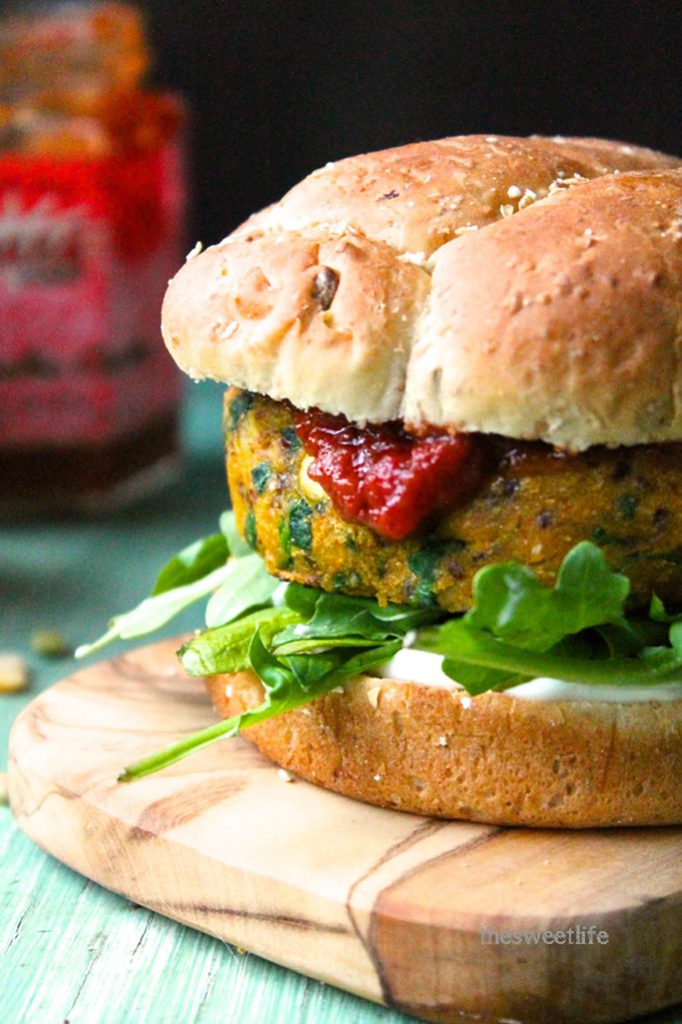 Wonderfully spiced and filled with the goodness of sweet potato and lentils, this flavour-packed Vegan Curried Sweet Potato Burger with Tomato Chutney and Cilantro Aioli is from Sarah at My Darling Vegan.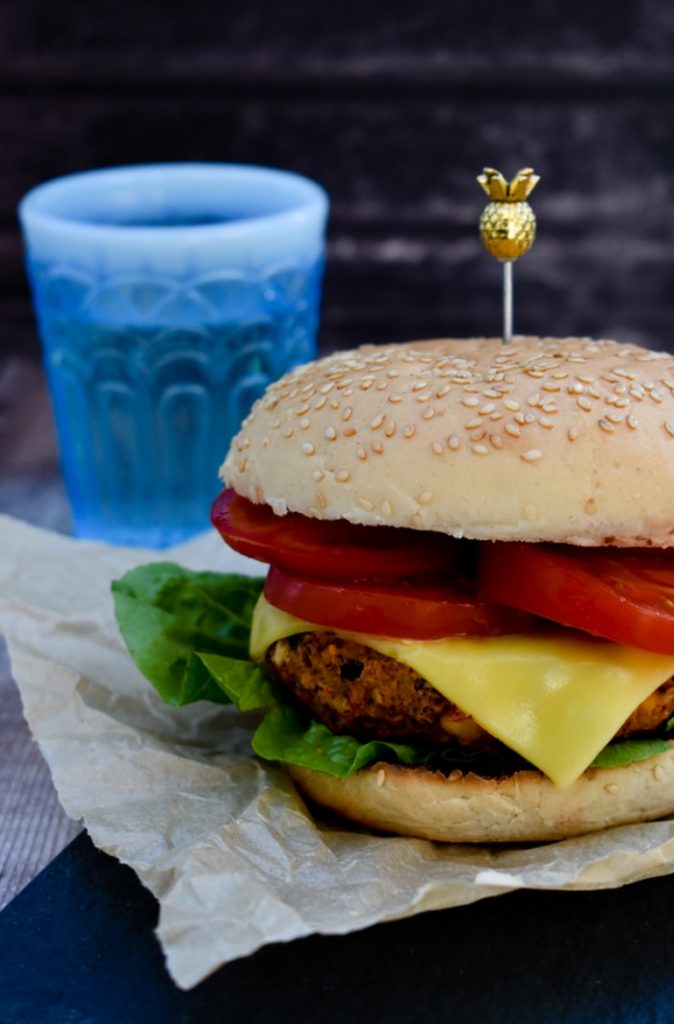 I am crushing on this Smoky Red Pepper and Cheese Bean Burger recipe from Jaqueline at The Tinned Tomato. Crushing, I tell you.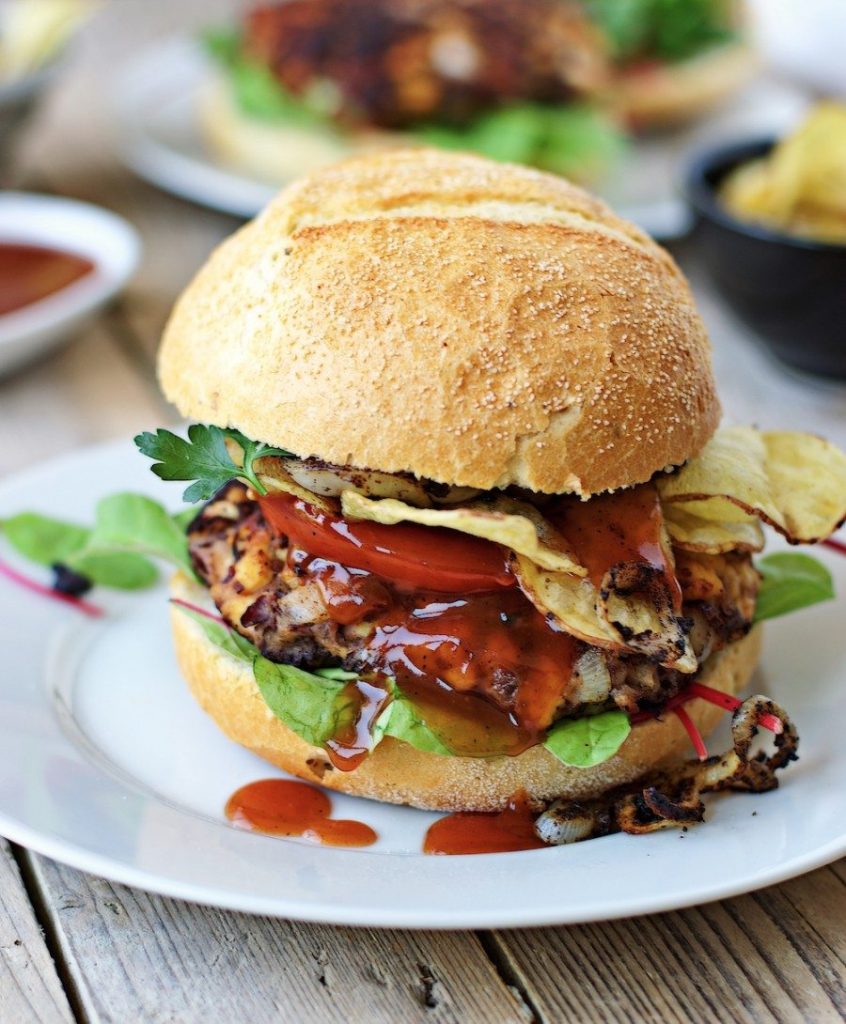 If this Vegan Buffalo Burger from Florian at Contentedness Cooking could talk it would scream "bite me!". This burger looks so good.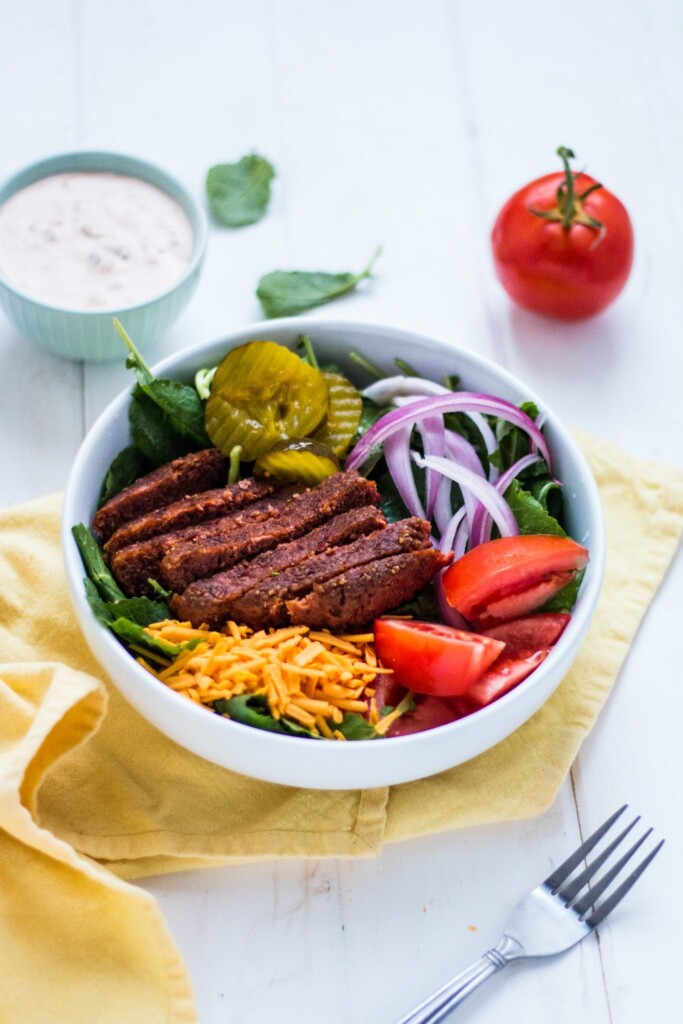 Something a little left of centre from Steven at The Nut Free Vegan with this awesome looking Deconstructed Big Mac. Using a Beyond Meat burger, this bowl would be seriously close to a traditional Mac.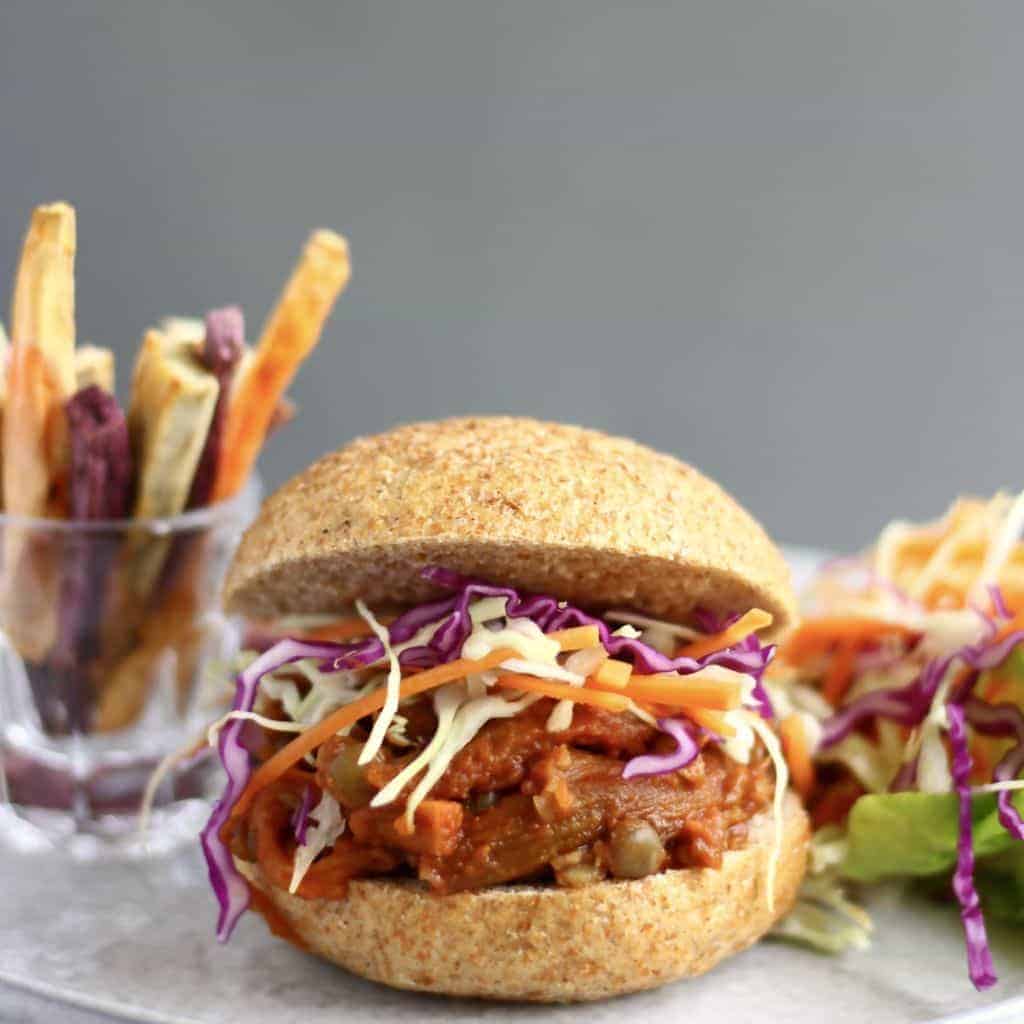 This burger had to be in awesome vegan burger recipes list, didn't it? It's a Vegan Eggplant Pulled Pork Burger – a little bit of genius from Rhian at Rhian's Recipes and it's gluten-free.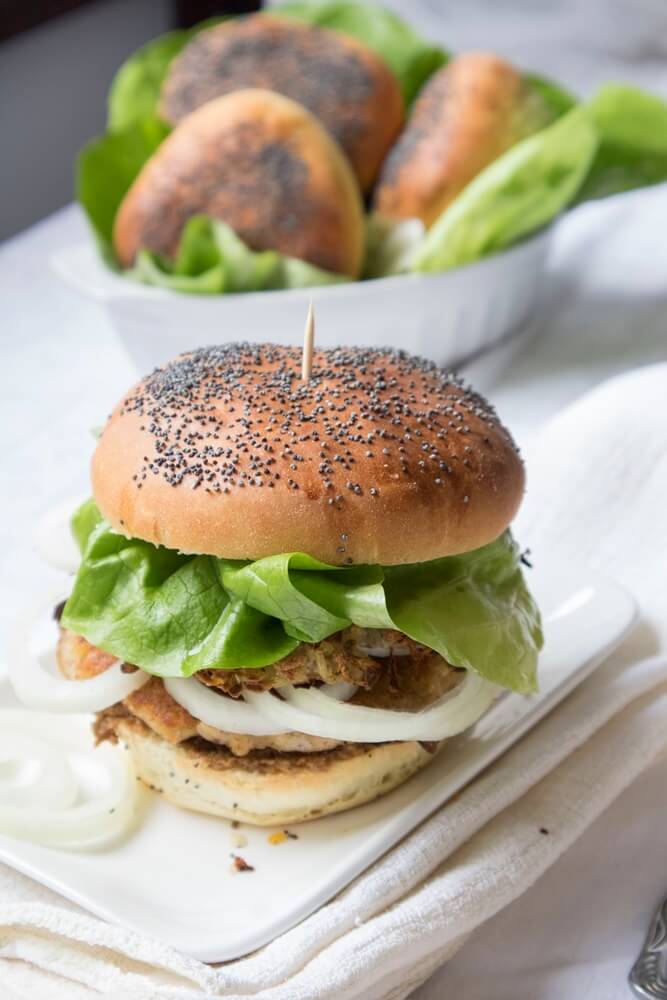 If you are going to have a burger, you might as well have a double-decker. Mari from Nuts and Walnuts gives us this epic Vegan Double Decker Burger with a lentil patty, potato hash brown and spicy mushroom ketchup combined. Phew! Now, that's a burger.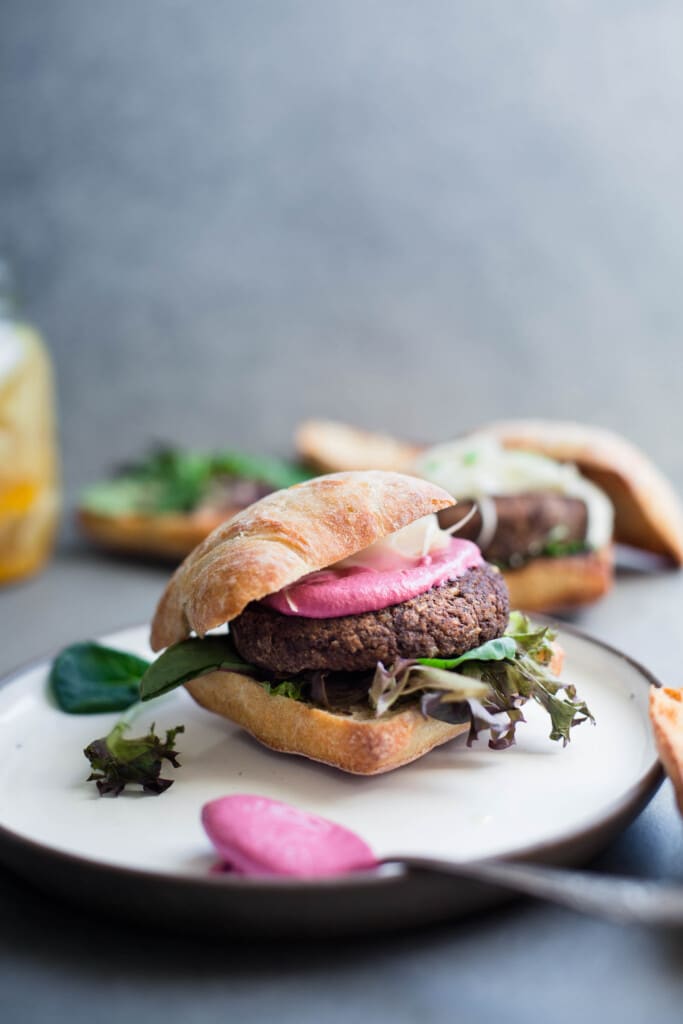 Fantastically earthy mushrooms and black beans come together in this Mushroom and Black Bean Burger from Sophie at The Green Life. I am completely smitten with that beet cashew cream.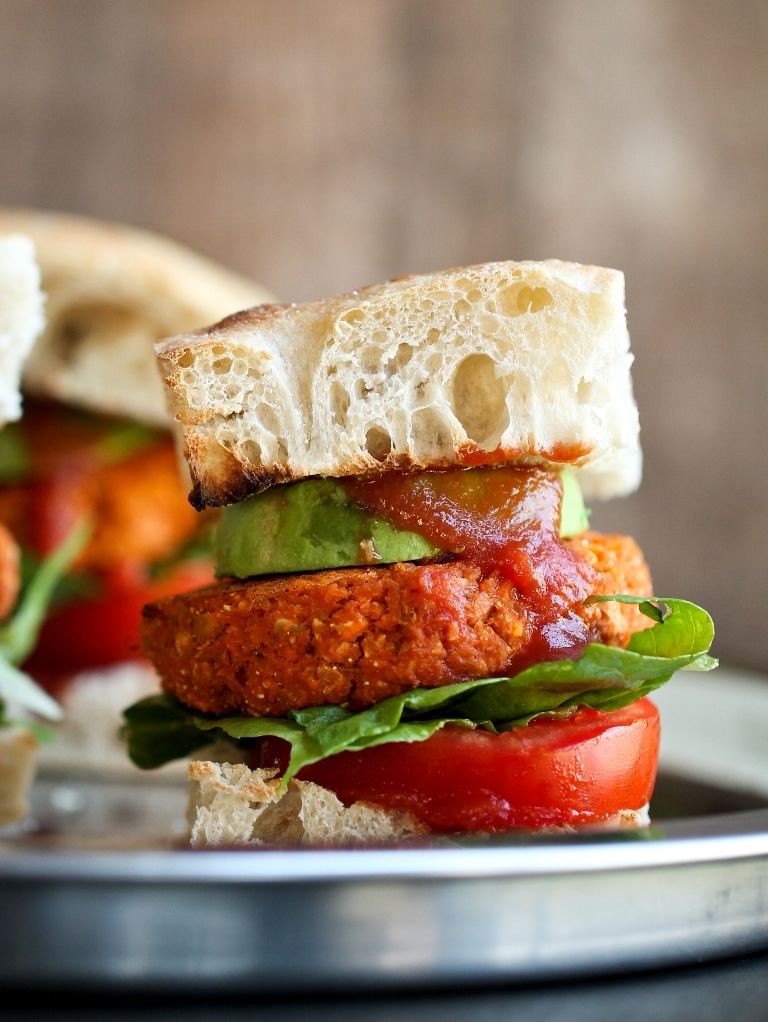 With homemade barbecue sauce and the goodness of chickpeas and sweet potatoes, this Vegan Barbecue Chickpea Sweet Potato Burger from Brandi at The Vegan 8 has me salivating.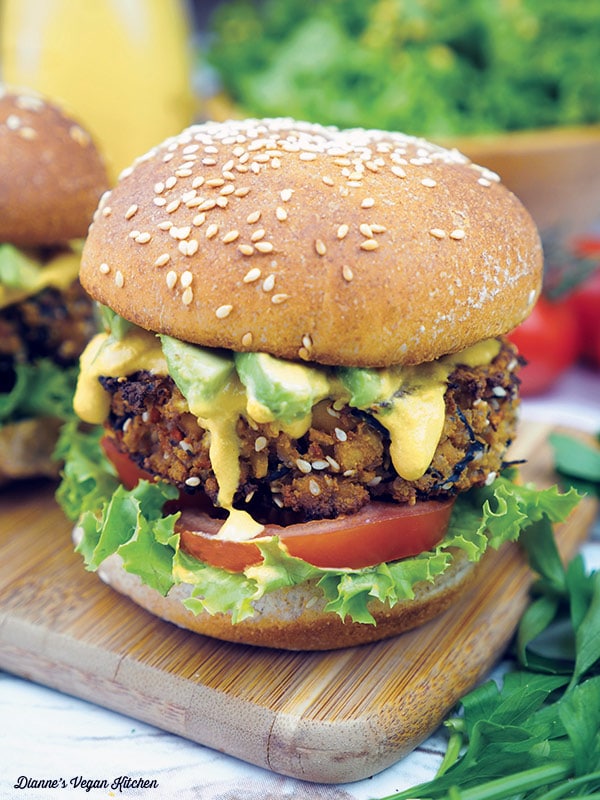 I am loving these Hajiki Tofu Burgers with Ginger Miso Dressing from Dianne at Dianne's Vegan Kitchen. Ginger and Miso are one of my favourite flavour combinations.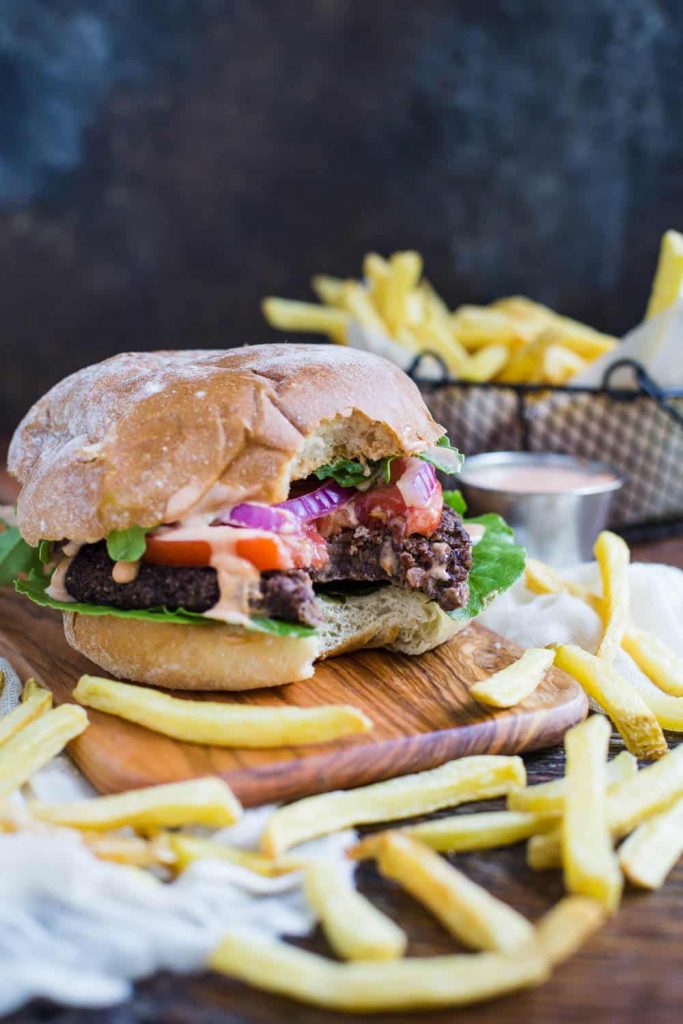 Lastly, this fantastic looking burger from Brita at Food with Feeling is loaded with delicious flavours and the goodness of quinoa and black beans.
So, there is it; The Big List of Awesome Vegan Burger Recipes. With a list this big, there is bound to be a burger for the pickiest of burger lovers. The next time you hear from me I will be back home with a notepad full of US-inspired vegan recipes to share. See you on the flip side.
The post The Big List of Awesome Vegan Burger Recipes appeared first on My Goodness Kitchen.
July 7, 2018 at 01:32AM